My 7 Favorite SF and Fantasy Artists
By Robert W. Bly, Founder, ScienceFictionPrediction.com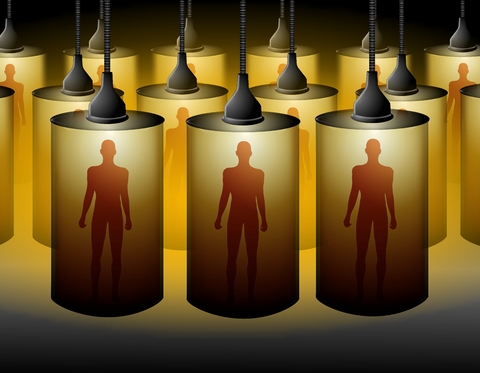 H.R. Giger

H.R. Giger draws weird, dark creatures and alien environments. He is best known for designing the alien, birthing chamber of the alien, and the spaceship the alien terrorizes in the Aliens series of films. His most famous creation: the hatchling alien bursting out of the crewman's body through his stomach.

Frank Frazetta

A fantasy and SF artist known for painting realistic SF and fantasy heroes, both strapping muscular males and buxom, shapely females, often in various stages of undress and sometimes totally nude.

Gahan Wilson

Famous for his droll cartoons, Gahan's drawings often depict aliens, monsters, and other weird creatures, so I list him here.

Stephen Hickman

A prolific illustrator of SF paperback book covers, Hickman is best known for his illustrations of the works of J.R.R. Tolkien and H.P. Lovecraft.

Michael Whelan

A top SF and fantasy artist for nearly 3 decades, Whelan has won a record 15 Hugo awards for his illustration. He has illustrated a number of Stephen King books.

Leo and Diane Dillon

A husband and wife team of illustrators, the Dillons are best known in the SF field for illustrating numerous books of Harlan Ellison's fiction.

Frank R. Paul

The late Frank R. Paul is the father of the classic pulp style of SF illustration. His work adorned more science fiction magazine covers than perhaps any other artist who ever lived.